Homebuyers Can Use a FHA Loan to Purchase Property from an Investor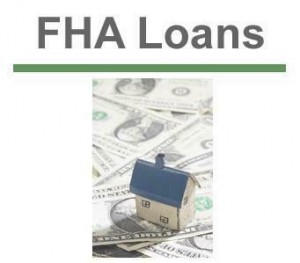 FHA has been the most popular mortgage used by Wisconsin residents looking to purchase their first home. The relaxed credit standards lower down payment requirement and higher debt ratios has allowed many people to purchase a home through this type of loan. However, investors who were in the business of buying a home to simply turn around and sell it for a profit, called flipping, always steered clear of FHA borrowers. FHA had a rule stating a home could not be sold a second time within 90 days of its last purchase. But that has all changed.
Original Intent
The primary reason for this "anti-flipping" rule was discourage fraud on mortgages. However, as time marched on it became apparent that deserving FHA buyers were being denied a home. Many homes have been bought after foreclosure by investors and repaired to make them ready for resell. The FHA ruling prevented the investors from selling and the market has struggled.
Some Rules to Keep in Mind
Although the FHA administration has decided to lift this rule, there are still other guidelines that must be followed when dealing with one of these investment homes.
The seller of the home and buyer cannot have any type of pre-existing relationship. This could be as simple as a relative selling to a family member or as complex as a business owner selling to a partner or employee.
In the event that the new sales price is 20% or more than the price paid at acquisition by the investor the loan may be inspected more closely to ensure the value of the property was not artificially raised.
Keep in mind that the original rule was put in place to prevent fraud. In addition, the original rule only came in to effect when a home was bought by an investor and then resold within 90 days. If the investor waits beyond the 90 day window to sell the home most of these issues will not be present.
Protection against Future Fraud
Most lenders are well aware of the abuse that has taken place in the mortgage industry over the past few years and have stepped up their lending standards to catch fraud and illegal practices. Because of the heightened scrutiny, many high ranking managers among the top lenders do not feel that this change in FHA rules will lead to a sudden burst of bad loans. The tighter appraisal restrictions, along with the general awareness of potential problems, should allow banks and mortgage companies to move forward with new FHA loans without falling victim to a scam artist.
Original Post - Using an FHA Loan to purchase from an Investor