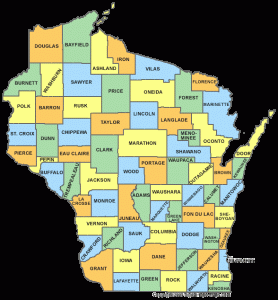 The Wisconsin housing statistics are now in for April of 2012. Here is an excerpt from what the Wisconsin Realtors Association (WRA) had to say:

"The strong pace of existing home sales continued, with 10 straight months of double-digit sales growth. Home sales rose 19.5 percent in April 2012 compared to April 2011, according to the most recent monthly report by the Wisconsin REALTORS® Association (WRA). Home prices were also up for the second straight month, rising 2.4 percent to $128,000 in April compared to April 2011."

"After several years of a stagnate housing market, it's encouraging to see sustained growth in home sales, especially as we enter the summer, which is the prime season for home sales in the state," said Rob Keefe, Chairman of the WRA board of directors.

The WRA says an improving state jobs market is helping home sales. Since December, the state has added nearly 18,000 nonfarm private jobs even as government employment fell by 3,400 based on seasonally adjusted estimates.

Below are the number of Home Sales and Median House Prices for the state of Wisconsin, Rock County, and Dane County. These stats include Janesville and Madison. Feel free to contact me if you have any questions pertaining to these figures. As you can see, home sales have been increasing substantially this year. The median sale price in Dane County has risen approximately $8,500 year over year. In Rock County Wisconsin, the median sale price has fallen, $2,450, year over year.

If you would like some insight into how much your home is currently worth, I would be happy to provide you with a free comparative market analysis. This is a report that gives a close estimate to what your home might sell for in your current local Wisconsin real estate market. Has your home value fallen below what you currently owe? A short sale may be right for your situation. Visit the following page on Wisconsin Short Sales.

Housing Statistics for the State of Wisconsin:

April 2012
Home Sales: 5,252
Median Home Price: $127,900

April 2011
Home Sales: 4,365
Median Home Price: $125,000

Housing Statistics for Dane County, WI:

April 2012
Home Sales: 503
Median Home Price: $201,500

April 2011
Home Sales: 436
Median Home Price: $193,000

Housing Statistics for Rock County, WI:

April 2012
Home Sales: 140
Median Home Price: $87,500

April 2011
Home Sales: 172
Median Home Price: $89,950

This information is courtesy of the WRA, Wisconsin Realtors Association. Please follow this link for further details: WRA Housing Statistics

View my report from last month. Wisconsin March Housing Statistics