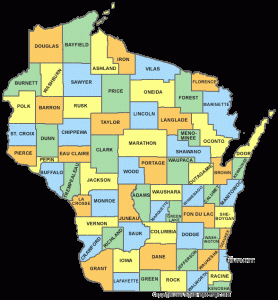 The Wisconsin housing statistics are now in for February of 2012. Here is an excerpt from what the Wisconsin Realtors Association (WRA) had to say:
This increasing sales trend began last summer and has continued at a healthy pace throughout the fall and winter. "It's very encouraging to see sustained growth in home sales," said Rob Keefe, Chairman of the WRA board of directors. He noted that sales over the last five months have seen growth rates in double digits without any distortion from federal incentive programs.
"We're hopeful that the combination of moderating prices and low mortgage rates will carry this momentum into the next six months, which are the prime homebuying season in Wisconsin," said Keefe.
Below are the number of Home Sales and Median House Prices for the state of Wisconsin, Rock County, and Dane County. These stats include Janesville and Madison. Feel free to contact me if you have any questions pertaining to these figures. As you can see, home sales have been increasing substantially this year. The median sale price in Dane County has fallen approximately $10,000 year over year. In Rock County Wisconsin, however, the median sale price has risen almost $10,000, or 13%! Have we hit bottom in Rock County for home prices??? I certainly hope so.
If you would like some insight into how much your home is currently worth, I would be happy to provide you with a free comparative market analysis. This is a report that gives a close estimate to what your home might sell for in your current local Wisconsin real estate market. Has your home value fallen below what you currently owe? A short sale may be right for your situation. Visit the following page on Wisconsin Short Sales.
Housing Statistics for the State of Wisconsin:
February 2012
Home Sales: 3,137
Median Home Price: $115,000
February 2011
Home Sales: 2,695
Median Home Price: $117,000
Housing Statistics for Dane County, WI:
February 2012
Home Sales: 221
Median Home Price: $187,750
February 2011
Home Sales: 208
Median Home Price: $197,250
Housing Statistics for Rock County, WI:
February 2012
Home Sales: 110
Median Home Price: $83,249
February 2011
Home Sales: 76
Median Home Price: $73,500
This information is courtesy of the WRA, Wisconsin Realtors Association. Please follow this link for further details: WRA Housing Statistics
View my report from last month. Wisconsin January Housing Statistics